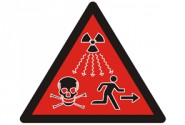 Email system issue
Author
Posts

A workaround has been put in place to counter ISPs blocking mail from the Alumni site [I see a lot of this happening, but only 4 people contacted me about it out of the 130+ of you I could see had an issue.]

Anyone that has already had issues with registering with the site has been manually approved within the hour, or day, of registration.  For those of you who have reset your account password, you'll need to do that again.  A reasonable amount of emails were intercepted and binned by ISPs before reaching a user's spam folder…  all in all the ISPs filtering algorithm appears to have made a coin-toss decision as to whether an email would be received by the end user; based on successful registrations vs unsuccessful ones.
You must be logged in to reply to this topic.